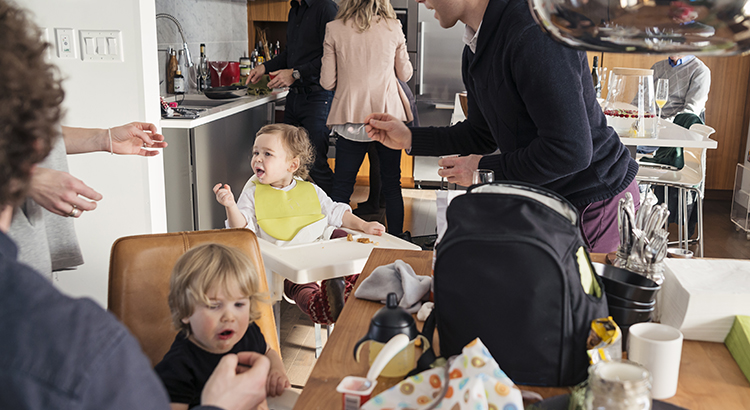 At this time of year, many Winnebago County families come together to celebrate the season. It's also the time when a lot realize their houses are just not quite large enough to host all of their guests and loved ones. Are you one of those Winnebago County property owners dreaming for a larger space to call home?
You may have enough equity in your current home to move up.
According to the Q3 2019 U.S. Home Equity & Underwater Report by ATTOM Data Solutions,
"14.4 million residential properties in the United States were considered equity rich, meaning that the combined estimated amount of loans secured by those properties was 50 percent or less of their estimated market value."
So that 1 in 4 of the 54 million mortgaged homes in have at least 50% equity. If these homeowners decide to sell, they can use their equity to use toward the buying of a new property. Maybe you'll be one of them.
The National Assocation of Realtors recently released their 2019 Profile of Home Buyers and Sellers stating that,
"This year, home sellers cited that they sold their homes for a median of $60,000 more than they purchased it, up from $55,500 the year prior. This accounted for a 31 percent price gain, up from 29 percent the year before."
Here's the equity gain breakdown based on the number of years these sellers lived in their homes:
Bottom Line
If you're one of the Winnebago County many property owners with big hopes of owning a larger home, call us. Working with a trusted advisor to discover how much equity you have is a great initial in putting your move-up plan in motion.
Realty Solutions Group was built around a simple but elusive concept: provide brokers and clients in Winnebago County with the highest level of service in the industry through cutting-edge sales, marketing programs and a culture that values innovation, relationships and a strong local focus.
In less than 5 years, Realty Solutions Group is among the top independent brokerage firms in Wisconsin.
As a locally-owned, independent company, Realty Solutions Group is deeply committed to supporting the communities and clients in Winnebago County. We are constantly evolving, but remain focused on that one simple idea behind our founding.
We are a full service brokerage with discounted commissions. We offer no long term listing contracts, a Performance Guarantee, Smart Seller Program and a Communication Guarantee. Contact us today and let us provide you with the very best real estate experience.