[property_showcase max="20″ use_rows="1″ num_per_row="4″ order="high-low" show_image="1″ property_type="savedlink" saved_link_id="17507″ /]
This is the complete list of all Homes for Sale on Dexter Lake WI!
[su_divider]
[link-library settings="3″ categorylistoverride="3859″][su_divider] [link-library settings="2″ categorylistoverride="2015″][su_divider][link-library settings="2″ categorylistoverride="3223″][su_divider]
[ic_add_posts category='Wood County']
Wisconsin Hobby Farms & Horse Properties For Sale
There are many requests for Hobby Farm and Horse Properties in Wood. Wisconsin has zoning rules when it comes to horses. As a result, if you seek to have horses on the property, you'll want to be certain to find a house that is zoned for horses. Some of these Properties may have stalls, arenas, pastures, etc. Some may be zoned for horses but not have all of these items. Browse our Horse Property & Equestrian Real Estate Buyer's Guide
To search by county: Horse Properties For Sale in Wisconsin Hobby Farms For Sale in Wisconsin
Wisconsin Hunting Listings For Sale
See our Wisconsin Hunting Land Portal! Updated instantly, it is the complete hunting land for sale throughout Wisconsin portal!
[su_divider]
Wisconsin School Districts Properties For Sale
Looking in purchasing a property in a particular school district? See our Homes for Sale by School District! 
[su_divider]
Homes for Sale on Dexter Lake
Homes for Sale on Dexter Lake is your only portal for real time property information about Homes for Sale Dexter Lake and listings for sale in Wood County. Listings including Homes for Sale on Dexter Lake WI are updated instantly with direct feed from the MLS. Even if you are looking for that one special Homes for Sale Dexter Lake WI! You can also create your own specialized searches including Homes for Sale on Dexter Lake or reach out to us to setup your customized search and have new Dexter Lake WI homes for sale listings sent to you daily!
At Realty Solutions Group, we are committed and experienced real estate professionals, dedicated to giving truly exceptional care and service. We are a full service real estate agency representing buyers and sellers with the purchase and sale of homes, land, condos, commercial properties in Wood County and across Wisconsin. Let us demonstrate you how we can help!
[su_divider]
[su_divider]
Dexter Reservoir (also known as Dexter Lake) is a reservoir in Lane County, in the U.S. state of Oregon. It is about 16 miles (26 km) southeast of Eugene on the Middle Fork Willamette River, immediately downriver from Lookout Point Lake, another reservoir. The communities of Dexter and Lowell are near the lake. Oregon Route 58 follows the lake's southern shore, while Pengra Road parallels the lake's northern shore as far east as Lowell.
Dexter Dam, 117 feet (36 m) high, impounds up to 29,900 acre feet (36,900,000 m3) of water in the reservoir. The powerhouse at the dam can generate 15,000 kilowatts of electricity. The lake and three adjacent state parks are used for water sports and other outdoor recreation.
Lake Dexter Drive In
Restaurants
+17158842770
3608 State Highway 80, Pittsville, WI 54466
Gina Marie's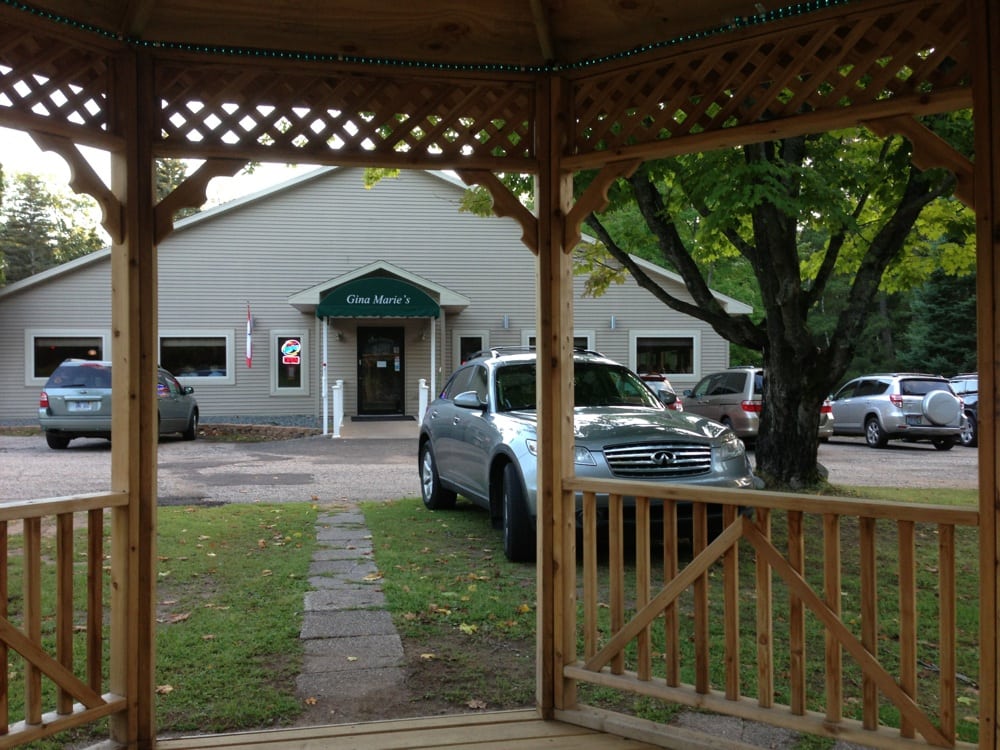 Italian
+17156966633
1853 Old State Hwy 69, Florence, WI 54121
Subway Restaurants
Sandwiches
+17158842608
8226 Jackson Street, Pittsville, WI 54466
Waylon's Pub 54
Dive Bars, American (New)
2735 Swanson Rd, Nekoosa, WI 54457
Wood County has a 19-member board of supervisors, each supporter representing a district.
According to the U.S. Census Bureau, the county has a total Place of 809 square miles (2,100 km2), of which 793 square miles (2,050 km2) is estate and 16 square miles (41 km2) (2.0%) is water. The geographic center of Wisconsin is in Wood county, nine miles southeast of Marshfield.
Wood County spans two of Wisconsin's five geographical regions. The northern allowance of the county is in the Northern Highlands, with mostly rich cropland similar to heavy clay soil, used for corn, soybeans, hay and dairy. In the northwest corner the Marshfield moraine runs from Marathon County through Marshfield, Bakerville and Nasonville into Clark County. The south and central areas from Babcock through Cranmoor and Wisconsin Rapids are in the Central Plain, flat and marshy – one of the major cranberry-producing centers of the United States. The Wisconsin River cuts across the southeast corner, a corridor of sand flats, islands and oxbows. The river falls nearly 120 feet as it flows through the county, driving several power dams. The remainder of the county is drained by smaller streams and rivers, punctuated by forlorn hills in imitation of Powers Bluff.
The flat, sandy southern third of the county was largely shaped by the last glacial advance. The ice didn't attain Wood County, but it approached from the east into Portage County and butted up next to the Baraboo Hills to the south. This blocked the Wisconsin River, damming it therefore that it backed up, forming Glacial Lake Wisconsin, a frigid lake that stretched from the Baraboo Hills north to the sites of Babcock and Wisconsin Rapids, submerging that allowance of the county. This Place is generally flat and marshy now because meltwater rivers from the glacier and streams from estate to the north carried sand and silt out into the glacial lake, where the sediment granted beneath its nevertheless waters. After the glacial dam melted tolerable to drain Glacial Lake Wisconsin not far and wide off from 13,000 years ago, the Wisconsin River cut new channels through the lake-bottom sands in the southeast corner of the county. In a later ascetic period, wind blew the sand into dunes. One dune in the town of Saratoga is eight meters thick. Later still, the Place became wet and peat formed in places on top of the sand. The first surveyors in 1852 found a great marsh, like a Wisconsin Everglades. Here is their relation of what is now Cranmoor:
The north of the county was shaped by earlier glaciers, which deposited glacial till, the basis for the close soil there. The Marshfield moraine in the northwest corner is probably a terminal moraine from one of these earlier glaciers, or from a series of them. Its age is unclear, but its relatively serene surface indicates that it has eroded for a much longer grow old than the choppy terminal moraines left 13,000 years ago, like the Perkinstown moraine close Medford.
Much of the county except for the northeast corner is underlain by a buildup of Cambrian sandstone, formed long back the last ice age. Most of the original sandstone buildup has been eroded away and the remainder is usually buried below glacial till, but it can be seen in gravel pits and a few bluffs. The Lindsey bluffs (a.k.a. the Marshfield School Forest) and Birch Bluff and South Bluff in the Town of Remington are hard spots in this sandstone which have resisted erosion.
Powers Bluff is alternative from the sandstone bluffs, much older, with a hard core of Precambrian quartzite and a summit of chert. A marker upon the bluff says it is a "worn down top of an ancient mountain range which as soon as covered northern Wisconsin."